---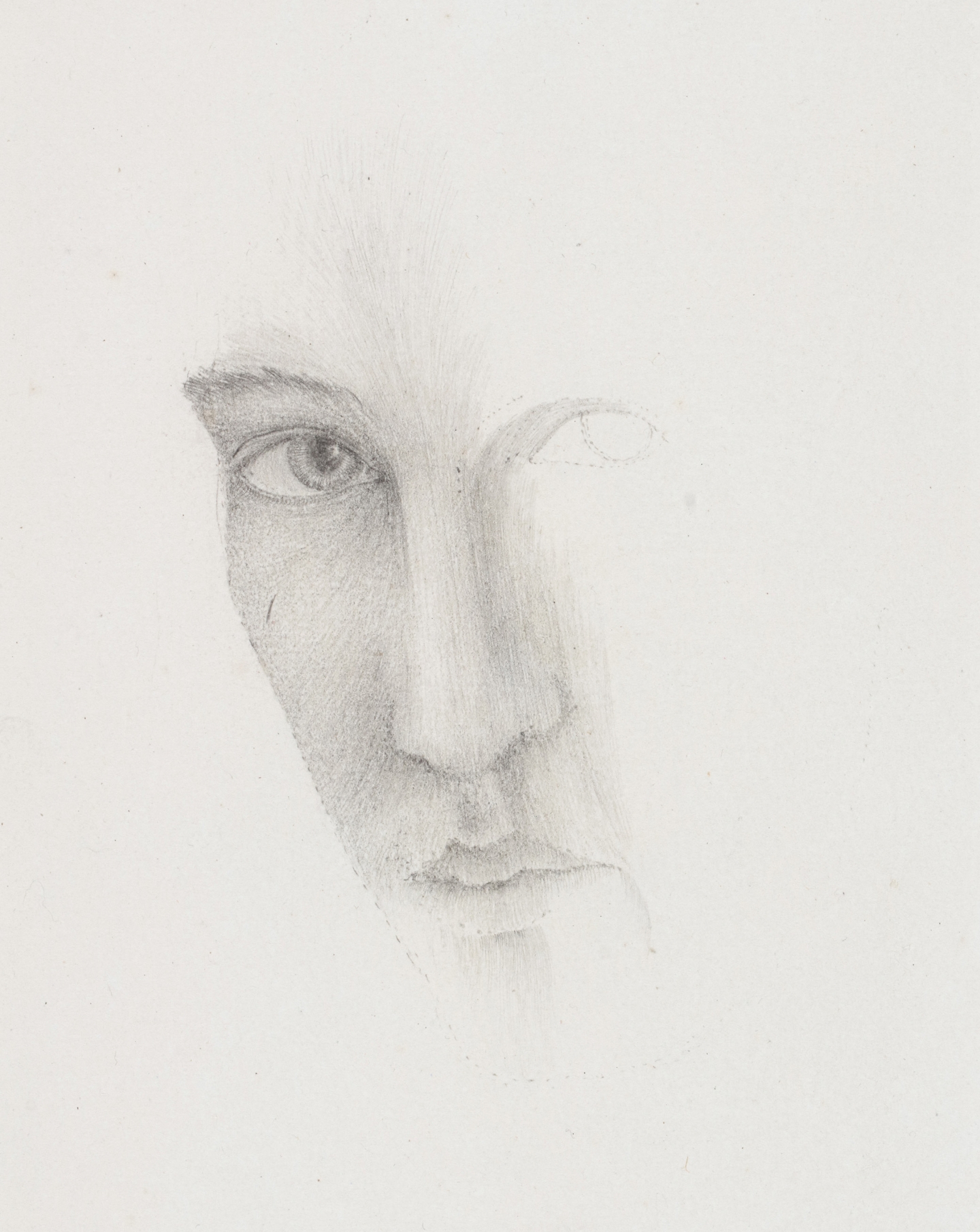 Click to enlarge
A penetrating and little-known self-portrait. Although De Nerée was, if you are to believe the testimonials, a somewhat narcissistic Dandy, it would be too simplistic to explain the large number of self-portraits he made. De Nerée made nearly twenty of them in the perhaps six years that his artistry lasted.
The self-portrait as such was, of course, not a new theme, but De Nerée connects with his own modernism, anticipating the art of the twentieth century, in which artists are 'in the grip of their own, problematic selves', as Peter Gay typified:
"Of all the ways modernist painters could express their innermost being, none brought them into closer contact with their audience than the production of explicit self-portraits. These glances in the mirror were monuments of subjectivity, usually not so pathological that they could be perceived as manifestations of narcissism, but self-conscious enough to serve as evidence of the tendency to delve into one's self".[1]
As in the portraits mentioned above, both the naturalistic and the 'idealized', De Nerée tried to get to the raw core in his self-portraits. At the same time, he allegedly experimented with his own identity by portraying himself as, for example, a refined dandy with rose as 'folk' with pipe and cap.[2]
The only visible eye can also be seen here as an ambiguous introversion.
[1]Peter Gay, Modernisme, De Schok der vernieuwing. 2007, p. 111.
[2]Private- collection, Italy; Private- collection, The Netherlands; Rijksprentenkabinet, Amsterdam.