---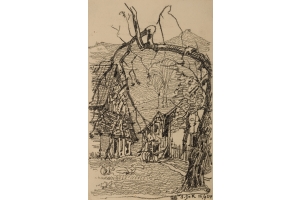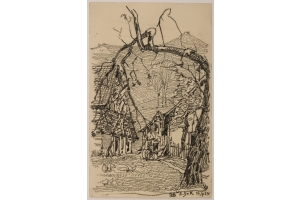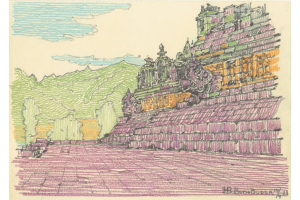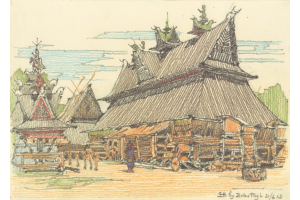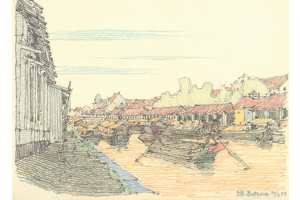 In 1923 Berlage travelled to the Dutch-Indies where two of his buildings were built previously. Shortly prior to this trip he was commissioned by the Dutch Government to rapport on the Prembanan temples and make a development plan for Batavia.
In his travel journal, which he would publish in 1931 Berlage made numerous sketches and drawings.[1](images 3-5)
The style of these drawings perfectly matches our drawing, which was made only one year later, probably in the Alps. The monogram and style of dating is exactly the same as in the Indonesian drawings.
Drawings from his free oeuvre are extremely rare and hardly appear on the Art Market.
[1] H.P. Berlage, Mijn Indische reis, gedachten over cultuur en kunst, Rotterdam, 1931