---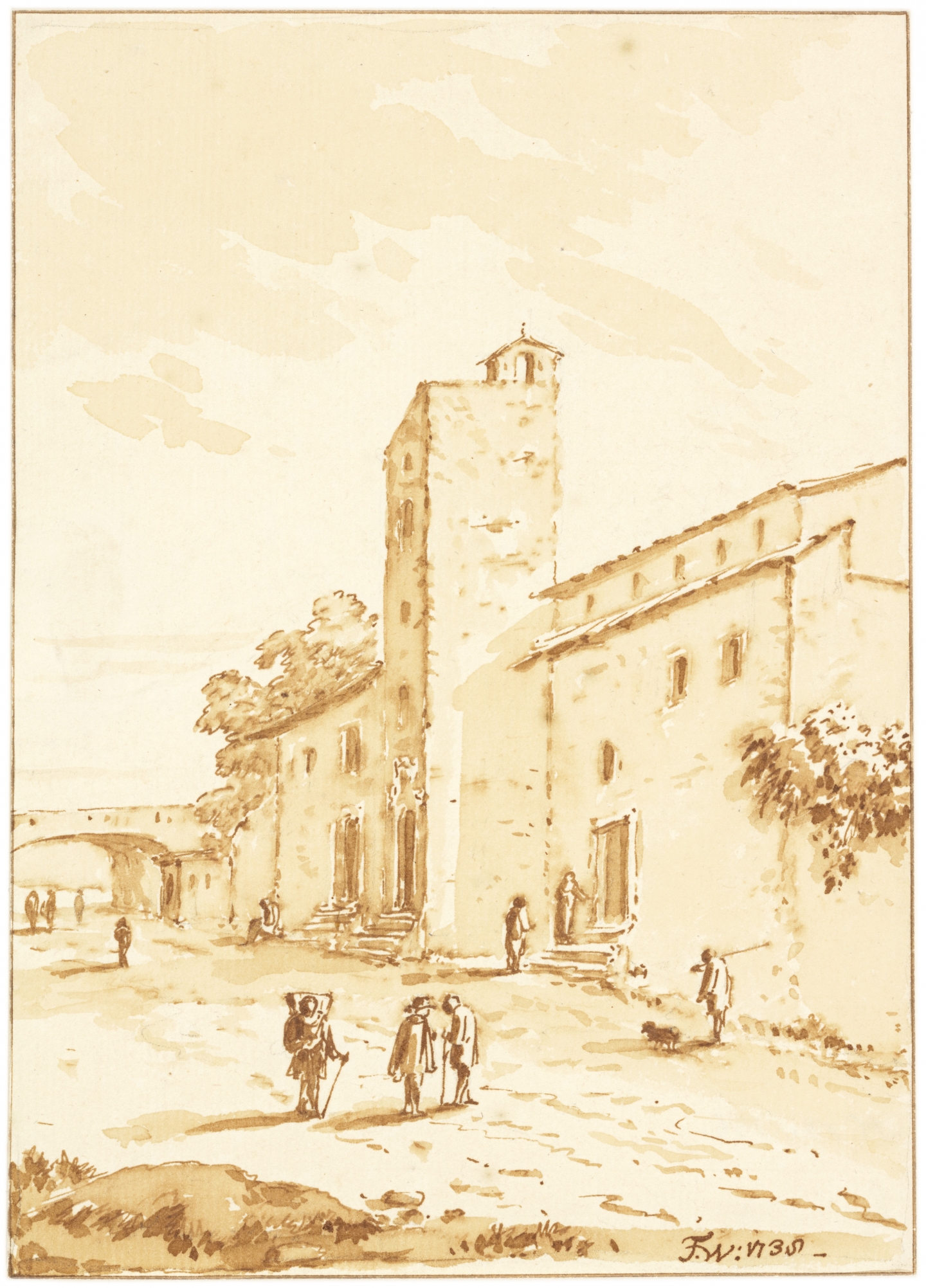 Click to enlarge
According to Houbraken, Theodoor Wilkens travelled to Rome with Hendrik Frans van Lint in 1711 where he probably remained until 1742, the year in which he returned to Amsterdam. In Rome he joined the fraternity of the Bentvueghels and acquired his Bent name Goedewil.
Houbraken mentions an anecdote where Wilkens and van Lint went to Ronciglione in the vicinity of Rome to draw the local ruins and were accused of sorcery. They had just installed themselves with their portfolios under their parasols when locals crowded to see the two foreigners when the ruins under their feet collpased. The unfortunate happening confirmed the suspicion but luckily both draughtsmen were rescued by a police officer who brought them to the local governor who pleated them not guilty.[1]
Our drawing, which is signed with monogram and dated 1738, shows an Italian village with travellers bathing in the southern sunlight.
[1] Arnold Houbraken, De Groote Schouburgh der Nederlantsche konstschilders en schilderessen...zynde een vervolg op het Schilderboek van K. v. Mander.
Amsterdam, Gedrukt voor den Autheur. 1718-1721.
Vol.3 (1721), p. 48-51.