---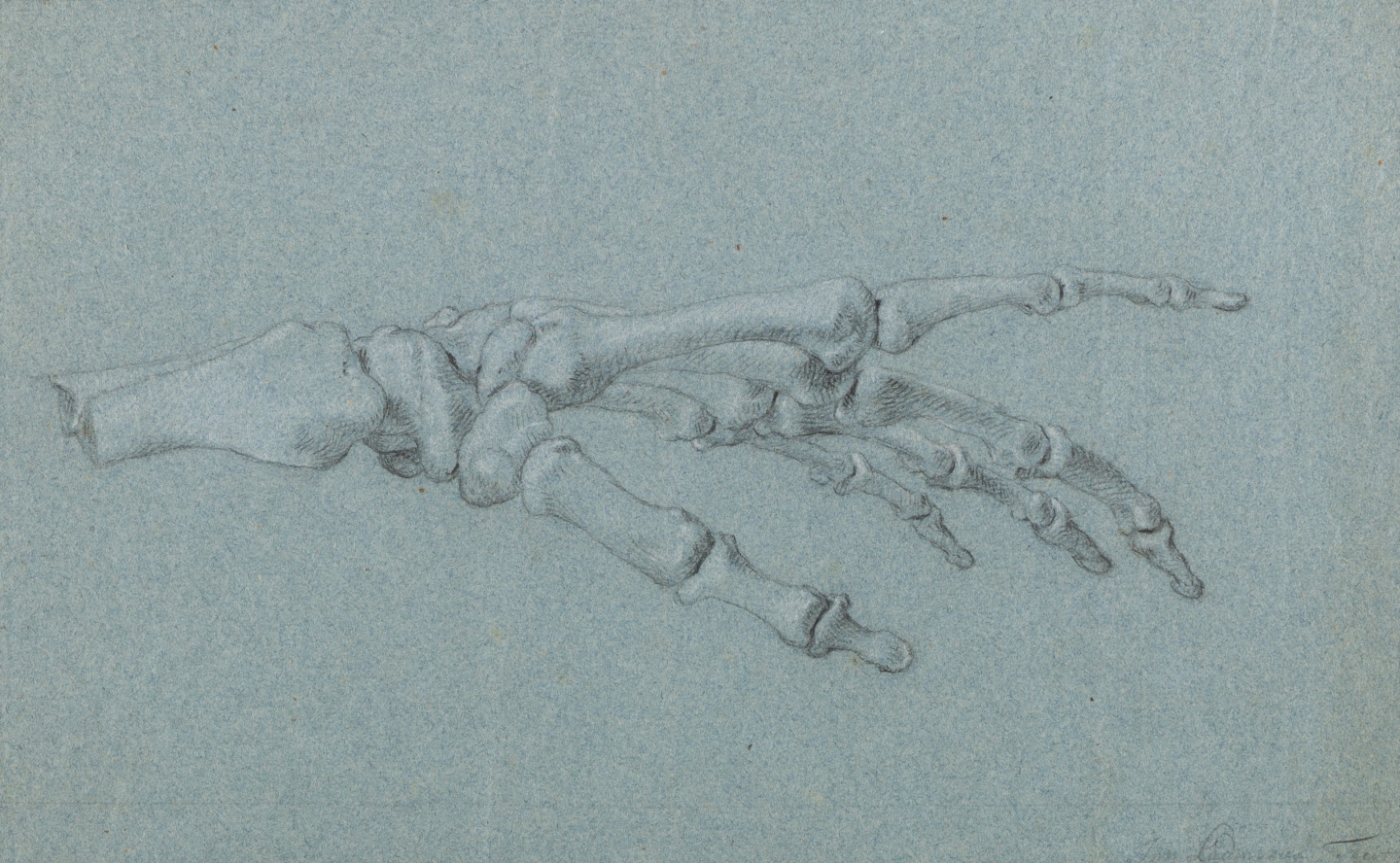 Click to enlarge
Both Jan l'Admiral and his younger brother Jacob took apprenticeship to Jacob Christoph Le Blon (1667-1741) during his sojourn in London, the latter who is regarded as the pioneer of modern colour-printing. Jan worked with the famous Leiden anatomist professor Bernhard Siegfried Albinus (1697-1770), publishing a total edition of six colour mezzotint prints between 1736 and 1741, which comprised two prints after drawings by the Amsterdam professor of anatomy Frederick Ruysch (1638-1731). The coloured mezzotints depicting the vascularisation of the intestines, human skin and the brain. L'Admiral's plate after Ruysch's drawing of the brains of a premature fetus is his most appreciated work.
After Le Blon's death both his pupils l'Admiral and Jacques Fabien Gautier d'Agoty (1717-1786) would claim to have invented the colour printing technique themselves, although they only added a fourth colour (black) and did not invent the technique itself.[1][2]
L'Admiral also etched the portraits to the 1764 translation by Jacobus de Jongh of Karel van Mander's "Het leven der doorluchtige Nederlandsche en eenige Hoogduitsche schilders".[3]
Drawings by Jan l'Admiral are of the greatest scarcity. Two gouache drawings by him of the skeleton of a hand and a foot preserved in the collection Rijksmuseum, Amsterdam.[4][5]
[1] Ludwig Choulant and Frank Mortimer, History and Bibliography of Anatomic Illistration. Maurizio Martino, 1994. Translated edition of the original edition of 1852. p. 267-269.
[2] Jan l'Admiral, Anatomical study to the skull of a premature fetus.
Rijksmuseum Amsterdam, inv. no. RP-P-1961-523
[3] Karel van mander (Jongh, Jacobus de (transl.). Het leven der doorluchtige Nederlandsche en eenige Hoogduitsche schilders. Amsterdam, Steven van Esveldt, 1764.
[4] Jan l'Admiral, Skeleton of a hand. Gouache, 228 x 196 mm.
Rijksmuseum Amsterdam, inv. no. RP-T-1910-35
[5] Jan l'Admiral, Skeleton of a foot. Gouache, 239 x 375 mm.
Rijksmuseum Amsterdam, inv. no. RP-T-1910-36