---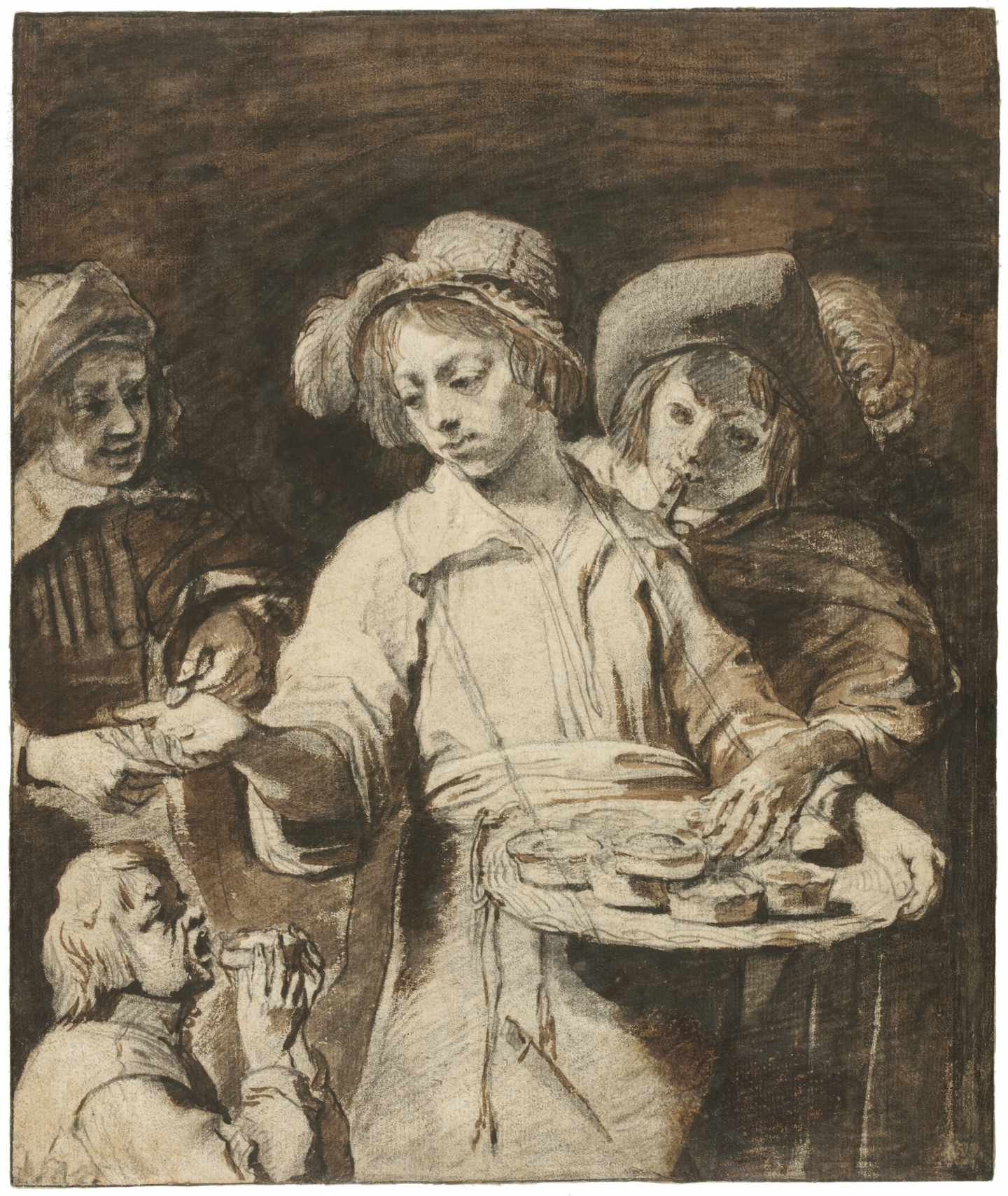 Click to enlarge
Regarding the compositional symmetry, this drawing recalls the Utrecht School with it's most famous represants Abraham Bloemaert (1566-1651) and Gerard van Honthorst (1592-1656) although the rendering and style of this charming genre drawing definitely point out to an artist of the Haarlem School and especially the facial expressions and hats show closely related stylistic links to Leendert van der Cooghen (1632-1681).
As a possible attribution, the Haarlem artist Cornelis Engelsz. (Gouda 1574/75-1650 Haarlem) has been suggested, based on compositional similarities compared to the drawing by Engelsz. in the former collection of Pierre Mariette, now in the collection of Musée Condé, Chantilly (Oise) "The black chalk is quite similar in places - especially in the hatching - but above all the scale of the figures, their types and their arrangement appear similar".[1][2][3]
[1] Martin Royalton-Kisch has suggested Cornelis Engelsz. (Gouda 1574/75-1650 Haarlem) as a possible attribution. Correspondence by e-mail, 18 January 2023.
[2] Pierre Rosenberg, Les dessins de la collection Mariette. Écoles flamande, hollandaise et allemande.
Éditions El Viso, Madrid et Paris, 2022. Tome I, p. 156, nr. N178.
[3] Musée Condé/Château de Chantilly, Chantilly (Oise) , inv./cat.nr 169